Vice President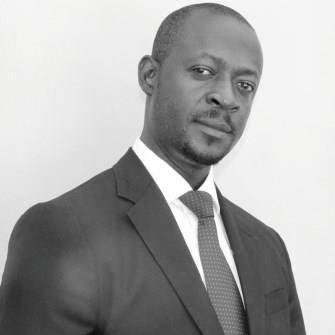 Senyo is the co-founder and CEO of SeKaf Ghana Ltd and an Executive Committee member of GSA, representing Ghana.
Senyo Kpelly founded SeKaf Ghana Ltd in 2003 with his school friend Michael Kafui Bulla. The two social entrepreneurs aimed to establish a business which would help solve some of northern Ghana's social problems by capitalising on the largely untapped resource of shea trees through an ethical and environmentally friendly supply chain, abundant in northern Ghana.
Over his 12 years of experience in the shea industry he has trained over 10,000 women and local consultants across West Africa in the SeKaf Improved Shea Butter Processing Method, a standardised but traditional shea butter production method which significantly reduced the variation in the quality of hand-processed shea butter.
SeKaf Ghana Limited is a Ghanaian owned and operated enterprise known for the procurement and trading of shea nuts and production of certified organic handcrafted unrefined shea butter. He designed and established shea nut collection networks for 3F Group, WILMAR & ADM across the West African Shea belt.
SeKaf Ghana Limited is also the producer of the award winning* international standard TAMA range of natural shea butter soaps, lotions and oils. *Ghana Made Awards 2014
Senyo is a member of the Chartered Institute of Management in Accounting and graduate of the Institute of Professional Studies in Ghana.
SeKaf's mission statement
To provide our customers with the finest natural shea butter bath and beauty products produced in collaboration with women at the SeKaf Shea Butter Village to alleviate rural poverty in northern Ghana.
SeKaf's organisational goals
SeKaf aspires to become Africa's largest manufacturer of certified organic shea butter based bath and beauty products.
Other Executives