2015 African Cosmetics Exhibition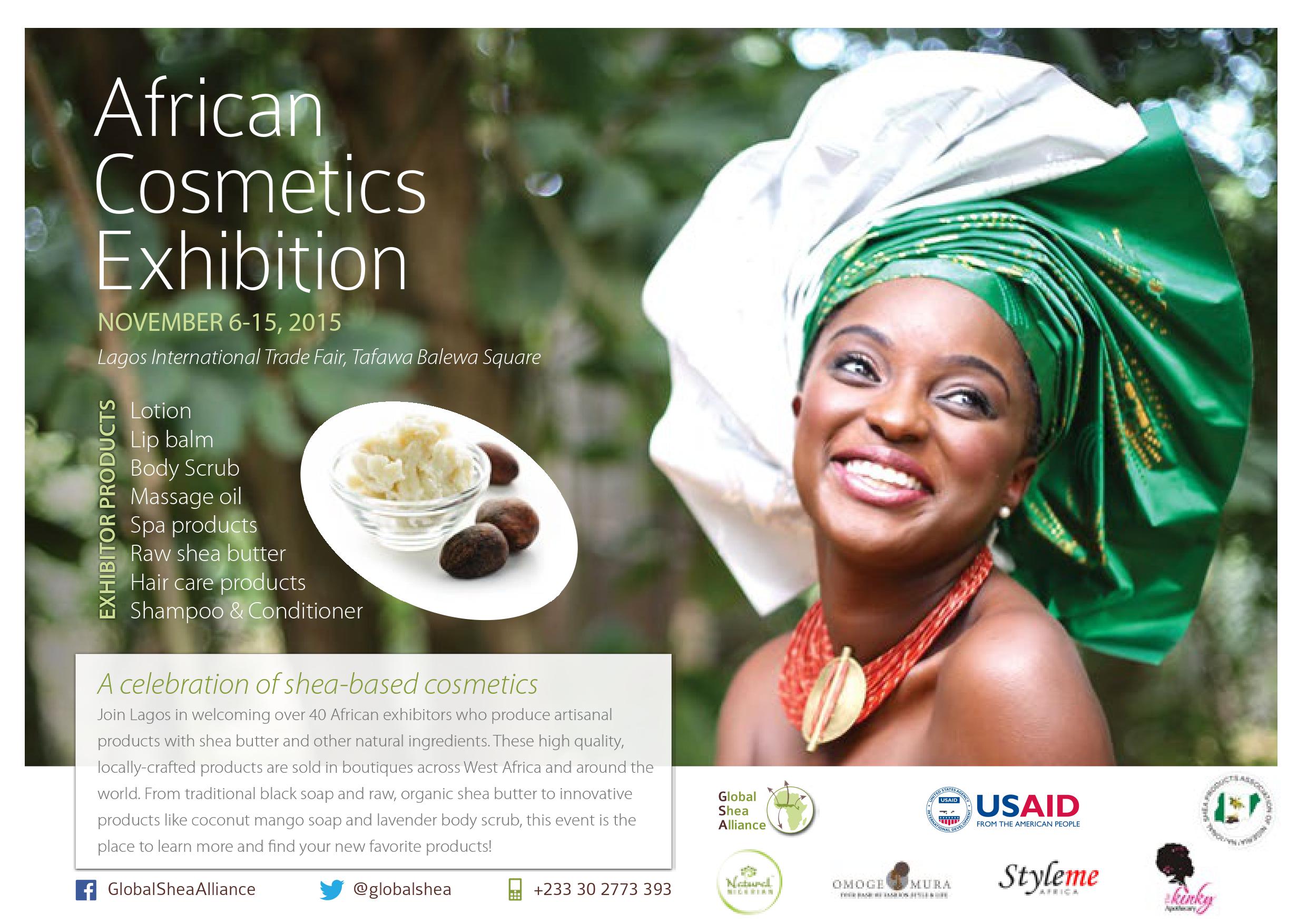 The Global Shea Alliance (GSA) is pleased to announce the 2015 African Cosmetics Exhibition in Lagos, Nigeria. Building on the success of last year's inaugural event in Accra, Ghana, this year's exhibition will be a 10 day event which will take place as a part of the Lagos International Trade Fair, Lagos, Nigeria from November 6 – 15, 2015. The GSA will be supporting over 40 international and local exhibitors to attend and highlight the diversity and quality of shea-based cosmetics in Nigeria.
The demand for cosmetics is growing in Africa, and manufacturers are responding by creating products made with African ingredients and desirable by global consumers. The African Cosmetics Exhibition will bring together 40 national and regional manufacturers and over 500,000 attendees at the larger Lagos International Trade Fair, including cosmetic manufacturers, salons, grocery stores, retailers, local businesses, government officials, media partners, and general consumers. From traditional shea butter to innovative products like coconut mango soap and lavender body scrub, this event will be the place to learn more and showcase beauty products that are made in Africa with traditional African ingredients.
The event will be free and open to the public and will celebrate the unique and versatile uses of shea butter to participants. Follow the Facebook event for more updates. All members interested in exhibiting should contact Prince Nunoo at pnunoo@globalshea.com
Event Details
Tafawa Balewa Square, Lagos, Nigeria